Well, the exposition just had its nicely stunning debut.. it went pretty well succesful and a lot of people showed up within its three day happening.
I've uploaded a few photos from after the exhibition.




ALL PHOTOS WERE SHOT BY STEPH BYRNE.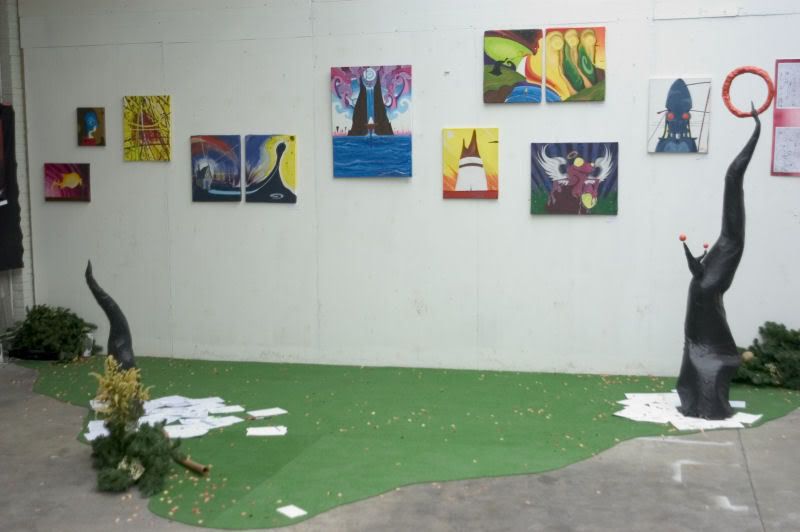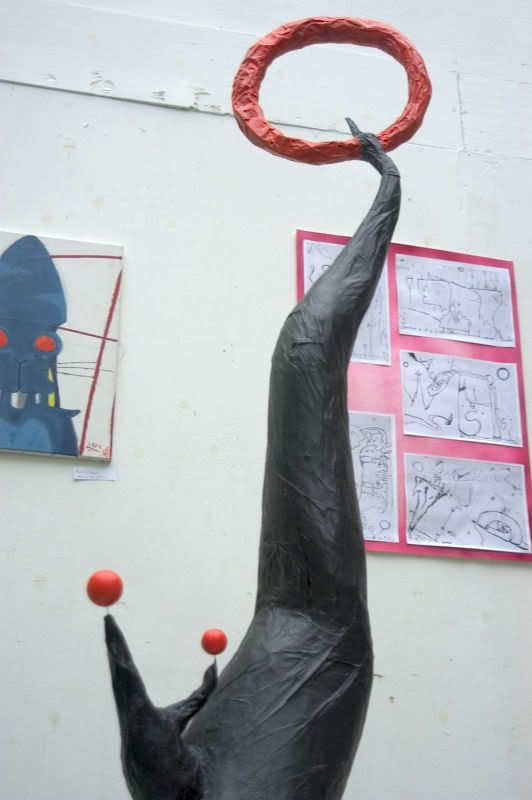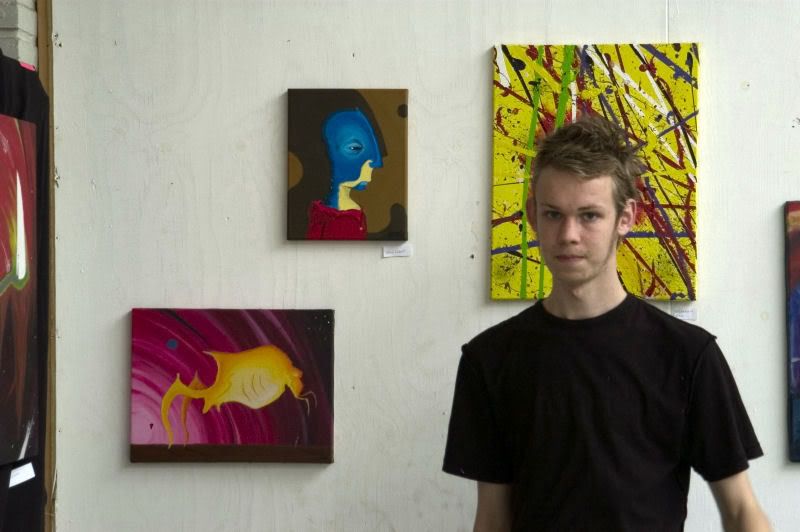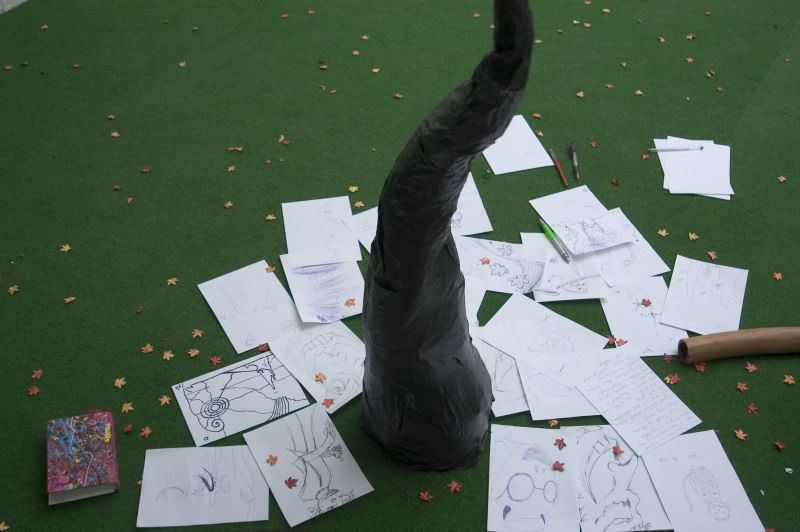 Over 40 people made drawings on various pieces of paper which were all over the place. It was meant to let people's creativity flow again. Some didn't have much trouble with it whilst others noticed for the first time in months or years they still had it in them. I guess they enjoyed the initiative, a lot of folks had a good time chilling out on the grass, sipping drinks and drawing images.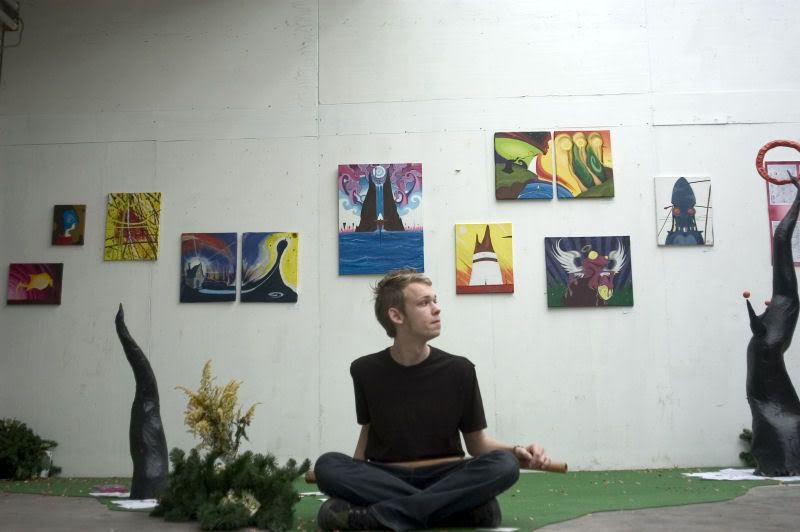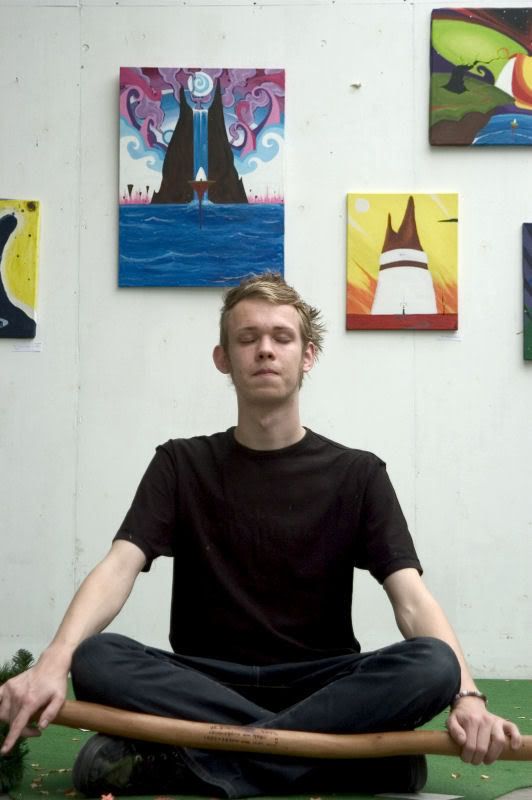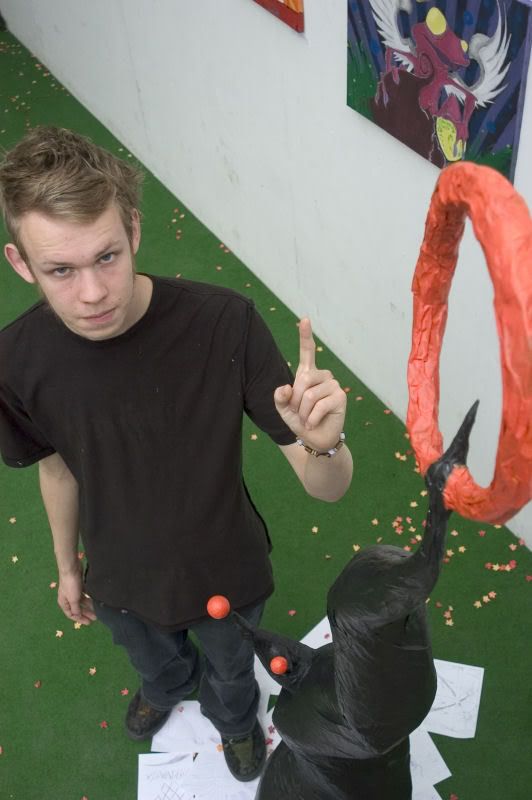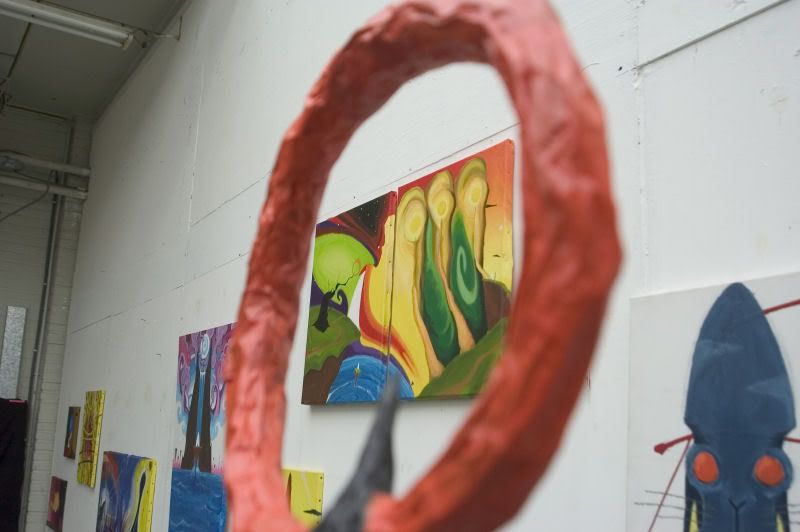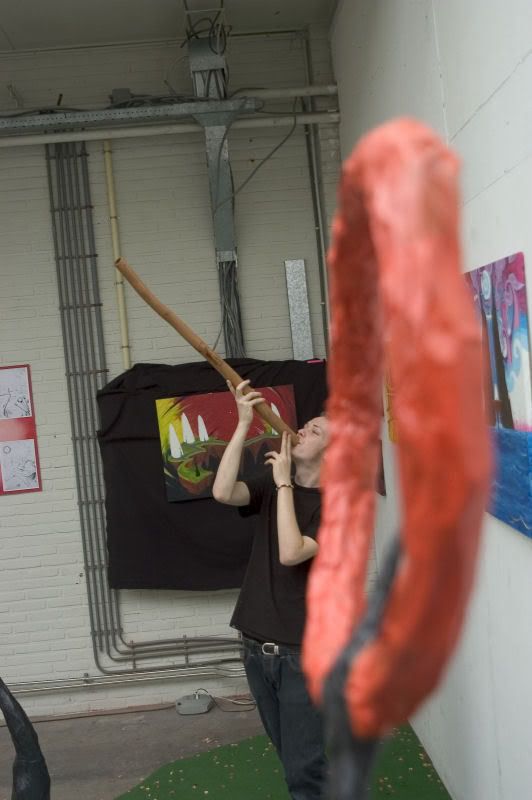 Me playing some didgeridoo. This one's hand carved with a message from my dad and when I put it there on the opening of the exhibition september 14th I noticed the date he carved on the instrument.. the date was 14/09/96. Yes, exactly ten years ago.. Coincidence?? I think not..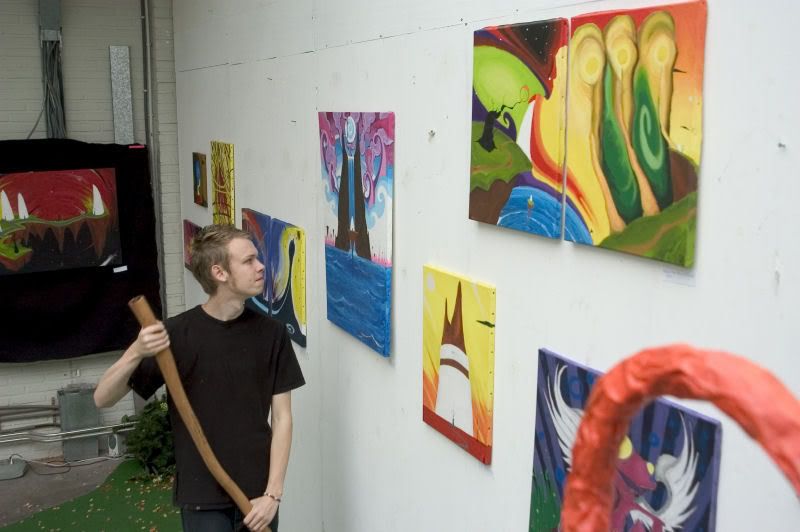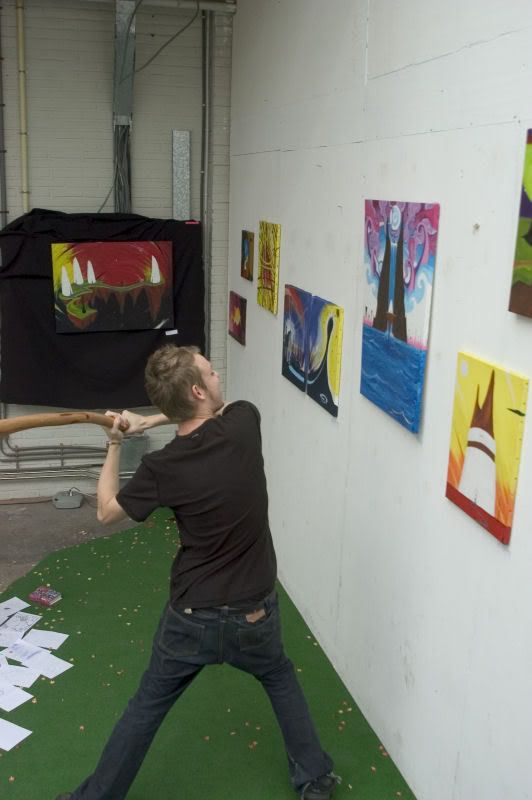 The death of art.. chuckle.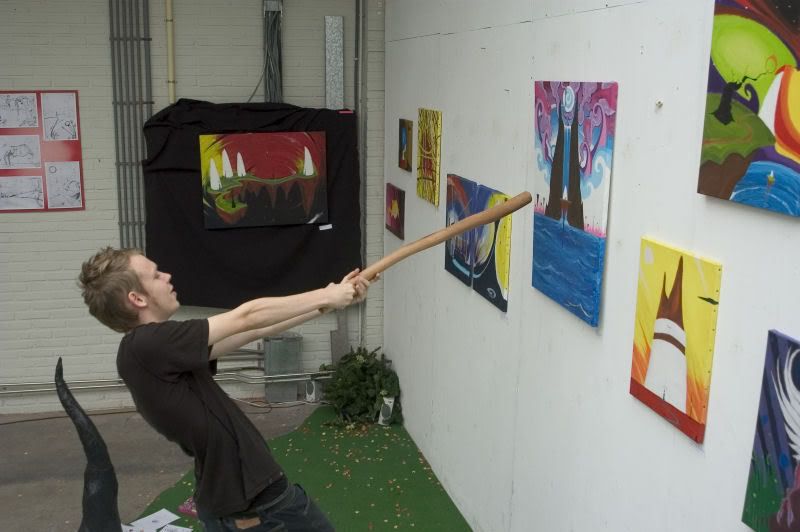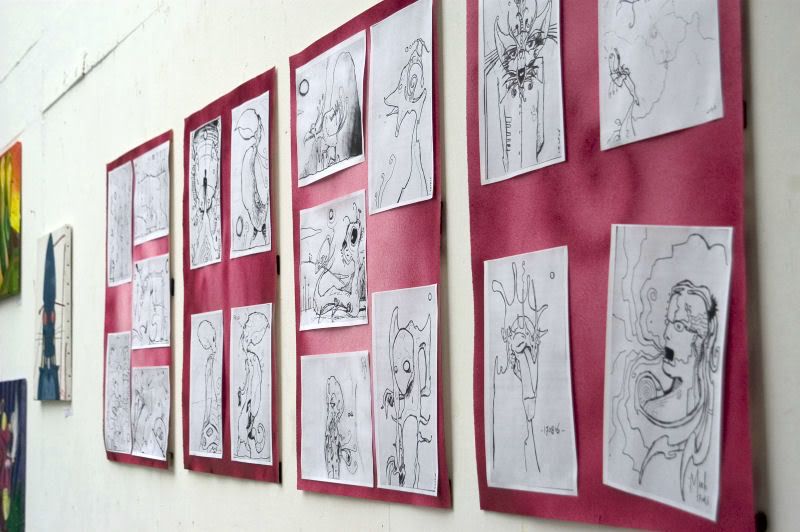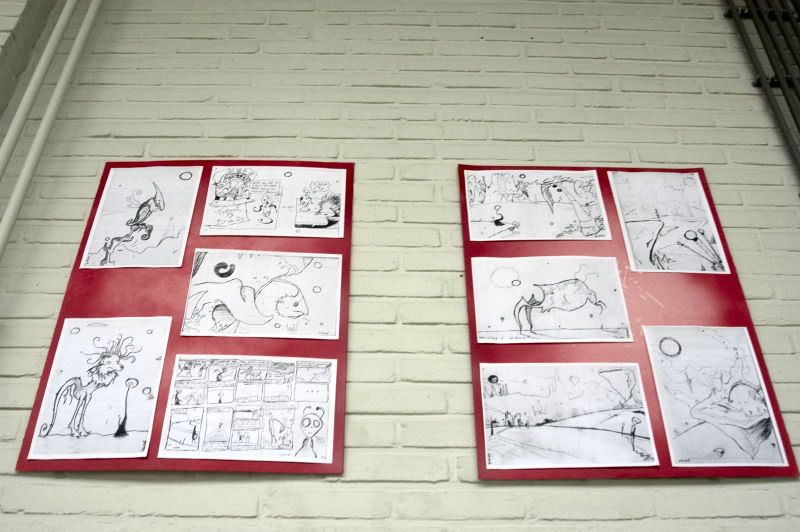 I also hung up a small selection of over 25 drawings.. most of them are a taste of things to come.

i'm also planning to release a free promotional mini-comic, online and in A5 format, soon..






With that said I've also uploaded four new pieces of art, excluding two better versions of the older creations Roots the Rabbit and the Frog King.

Click on the thumbnails to go there:












So, well, I hope you like the new pieces and uploaded exposition photos.
Feel free to leave a comment or send me a message containing anything at anytime to gardenofeyes@gmail.com. I will reply.

Thank you for reading and eventually checking it out, of course there is more to come.
Thanks! And please, make the best out of your day, do something you've never done before.

Levi